USB cable counter custom display stand for cell phone accessories wall charger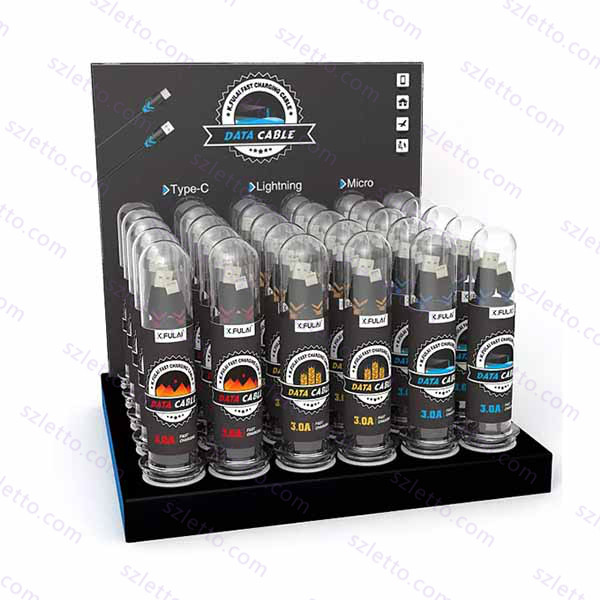 Need to furnish your business with checkout stands and merchandising cabinets? Our large selection of retail display counters for sale is ideal for any company looking for affordable store fixtures. We offer hundreds of great cases in a wide variety of styles, shelf and door configurations, sizes, and finishes to suit any floor plan and décor.

These stands are ideal for pointing attention to wares and are especially suited for exhibiting high value electronics, collectibles, handbags, artwork, and jewelry.

According to retail experts, because of their proximity to hands and eyes, Counter Top Displays are more likely than any other retail advertising to enter your customer's personal space. Use our array of wire and acrylic racks, countertop mirrors, display units, photo and literature frames, various stands, and holders to convert browsers into shoppers. Influencing customers by enticing them to engage with your products represents untapped revenue. Let our Counter Top Display options make your merchandise easily available to your customer's for those last minute impulse purchases.and help you convert interest into profits.

Whether you are displaying food, electronics, or health and beauty items, helping potential buyers fall in love with a look in one of our mirrors, our selection of countertop displays helps you get your products into the hands of the people who will buy them. More than pitching the products, countertop displays create proximity, allowing for interactions between shoppers and your items, and boosts opportunities for you and your team to close those sales.