Vintage PU Leather Velvet T-Bar Rack Bracelet Chain Watch Jewelry Organizer Hold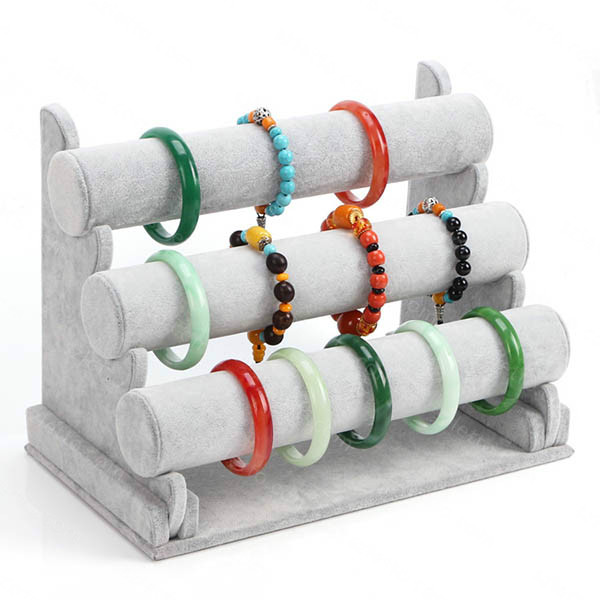 Stylish and unique jewelry displays are at the forefront of your jewelry's essence. They are what hold and support your pieces as potential customer's glance through your inventory, it is imperative that they be up to date, fashionable, and always in style. Whether you're selling rings, earrings, bracelets, necklaces, pendants, or watches, we have what you need to give your jewelry that fresh and stylish feel. Ranging from displays for rings, earrings, necklaces, bracelets, pendants, or watches, we have the widest selection for you to choose from. Dont see what you want in our ready made jewelry displays?.. We custom make high-end hand-made jewelry displays in CHINA.

We have a wide selection of jewelry watch displays to choose from in our acrylic watch displays and velvet watch displays. Our jewelry watch displays are great for displaying any types of watches or other wrist devices. If you cannot find the exact jewelry watch displays you are looking for please contact with sales@szletto.com for assistance.

LETTO SIGNS is proud to offer the best customer service and an incredible selection of jewelry and watch tools, supplies, and materials. 100% satisfaction guaranteed.