POS Rotary Counter Display With Hooks For Cloth/Shoes/Hat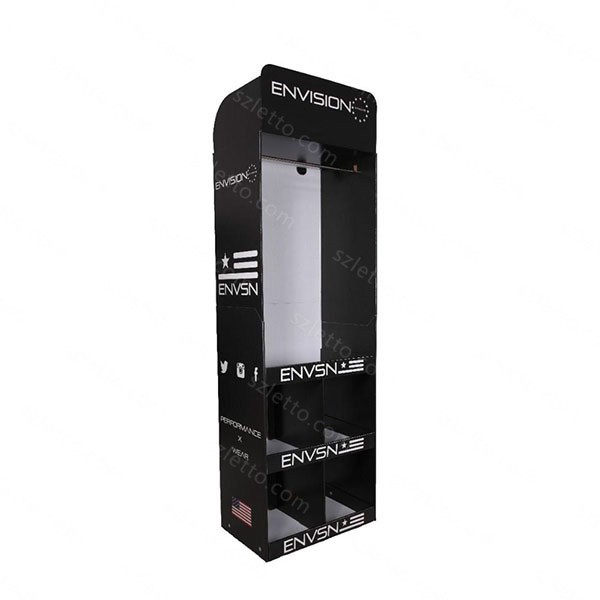 Create cloth/shoe/hat displays which encourage the customer to interact with the product.
Our various cloth/shoe/hat display fixtures will help you maximize visual impact, and can be combined for an exclusive 'Custom Look' or to differentiate areas of your store.

Use our range of display fixtures for creating trendy, eye-catching cloth/shoe/hat products. Just add your choice from our wide selection.
This fixture can be positioned in any setting of your choice, and is ideal for cloth/shoe/hat where visual impression is essential

Every retailer knows that selling more cloth/shoe/hat starts with giving the customers chance to look at the products carefully. So, you must have an attractive, eye-catching display from where customers can touch and feel your products and get interested in trying them. Attractive and intelligent display ensures more customer engagement and subsequent sales.

If you are looking for dramatic retail cloth/shoe/hat displays that entice customers to buy your products, our custom display ideal. Adaptable, convenient and attractive, our flexible shelve systems can be used in a wide range of environments and tailored to your needs. Some of the key benefits of cloth/shoe/hat display are:
- Easy and convenient to install;
- Can be configured and reconfigured easily;
- Customizable as per store space;
- Neutral appearance that blends with the interior of the store;
- Seamless and functional;
- Directly mountable to any surface and;
- Competitively priced;

Our high-quality creative, attractive retail display fixtures solutions are not only sleek and modern, they are also fully adaptable to your store's physical requirements. They are easy to install and customize.

If you are looking for trendy and modern custom displays that look good, priced affordably and easy to showcase your product line, we are here to help.