Single Sided supermarkt Metal Display Rack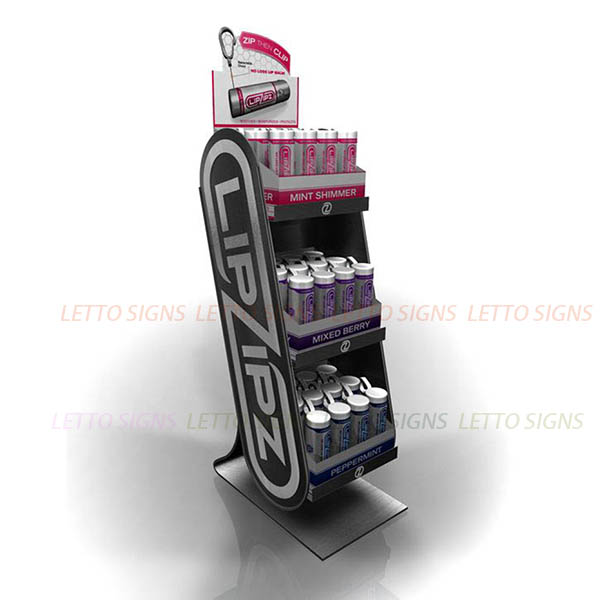 Global brands, major retailers, distributors, dealers and other retail outlets need custom manufacturing for point-of-purchase (POP) displays.
We are expert in the procrssing of Laser cutting,Spot welding,Argon welding,Plenty of choices of Chrome for Sheet metal,metal tube,wire,and plate and so on.
To fulfill your request our engineers always suggest the best way for compelling,expert design,rapid prototyping and diverse fabrication options.
Whether you are looking for Short Run Specialized items or Long Run Large Production Items. Look to LettoSigns. No Job is to big or too Small.


We do so much more. We take your custom point of purchase displays that will get your products noticed,thus increasing sales!




Name: Single Sided supermarkt Metal Display Rack
Size: 156 x 66 x 52cm
Material: Steel wire, Steel tube, Metal sheet
Color: Customize the wire color and painting design
Usage: In supermarkets, shopping mall, retail stores, exhibition, promoting a variety of products
- 1 header and 2 side printing panels, providing Heavy Duty and large capacity for a variety of merchandise.
- Your valued brand logo can be screen printed on the header or sides if requested
- PVC price holder is available on the front
- The unit knocks down into boxes for easy transport.

Main features:
1.The fashionable advertisment design and persionalized structure to display the culture of the brand;
2.Equipped with the different storage devices,save space and easy to control;
3.Eye-catching LCD screen is available to display the most original color perfectly.